www.espaciogallery.com/future-exhibitions.html11-16 April 2017
Private View: Thursday 13 April 6-9pm
Between the Lines: A spontaneous, brave and audacious exploration of women and femininity. An amazing showcase of pure art inspired by dreams, dramas, history, fiction, muses, myths and realities of our contemporary world.

Categories of work include traditional and digital drawing and painting, sculpture, collage, mixed media, video/film, installation and performance.
Huw Briggs, Tory Butler, Gaelle Garbani, Madi Acharya-Baskerville,Liz Derbyshire, Kevin Derbyshire, Les Lismore, Jonathan Graham,Fabiana Righi, Manuela Capraro Analeuta, Cristina Cantilena,
Cinthya G. Picazo, Helen Lack, Gabor Paszti, Theresa Monagle,Justyna Koziczak, Yolanda Pinto Medina, Maria Osuna, Lizy Bending,Ida Ndoni

Curated by Ana Cockerill
Powered by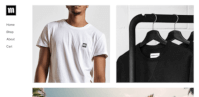 Create your own unique website with customizable templates.